Introduction: Discover the key to achieving and maintaining a healthy weight with the help of zero-calorie foods. In this blog, we'll explore the concept of zero calorie foods and their role in supporting your weight loss and weight maintenance goals. For personalized guidance, always consult our team of healthcare professionals, including doctors and dieticians, who are dedicated to helping you on your path to a healthier lifestyle.
Understanding Zero Calorie Foods for Weight Management
Unravel the secrets behind zero calorie foods, also known as "negative calorie" or "free" foods. While no food truly lacks calories, these options have an incredibly low caloric content. In fact, the energy expended by the body in digesting these foods often exceeds the calories they provide. As a result, consuming these foods can result in a net calorie intake close to zero.
Benefits of Incorporating Zero Calorie Foods:
Enhanced Satiety for Weight Control: By including zero-calorie foods in your meals and snacks, you can increase the volume of food without significantly increasing your caloric intake. These foods are often rich in fiber, promoting a feeling of fullness and reducing the likelihood of overeating.
Optimal Hydration and Nourishment: Many zero-calorie foods, such as watermelons, cucumbers, and leafy greens, have high water content. By incorporating these hydrating options, you can meet your daily fluid needs and feel more satisfied and invigorated.
Nutrient Density for Overall Well-being: Zero-calorie foods are typically packed with essential vitamins, minerals, and antioxidants. By including a variety of these nutrient-dense options in your diet, you can support your overall health and well-being.
Low in Fat and Sugar: Zero calorie foods naturally have low fat and sugar content, making them healthier alternatives for weight loss or maintenance. By swapping high-calorie processed snacks with these choices, you can reduce your overall calorie intake while still enjoying delicious and satisfying foods.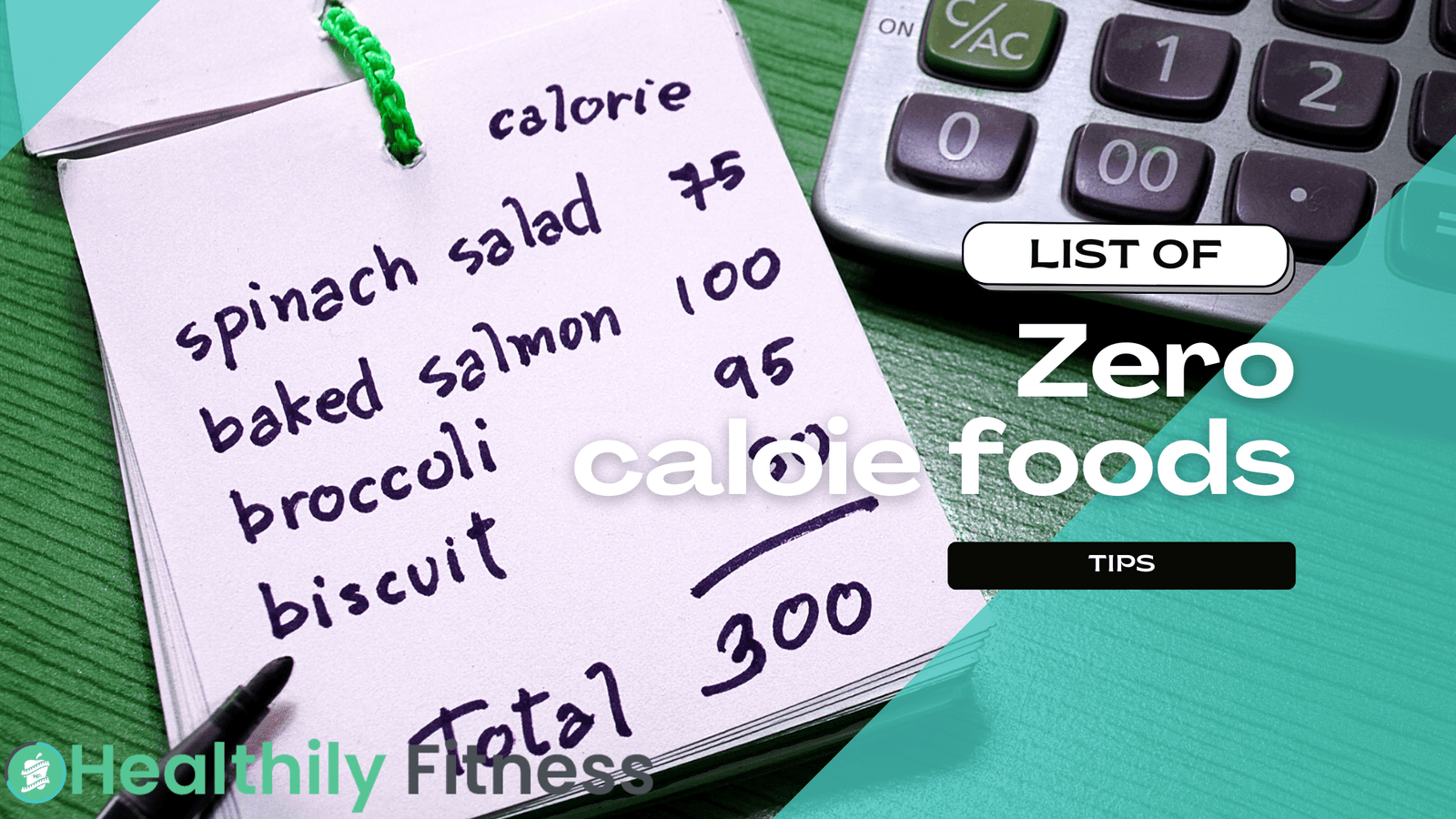 Examples of Zero Calorie Foods to Incorporate:
Leafy Greens: Nourish your body with the goodness of spinach, kale, lettuce, and other leafy greens, which are not only nutrient-rich but also exceptionally low in calories.
Cruciferous Vegetables: Incorporate broccoli, cauliflower, Brussels sprouts, and cabbage into your diet, as they are high in fiber and have a low caloric density.
Citrus Fruits: Enjoy the refreshing flavors of oranges, grapefruits, lemons, and limes, which are rich in vitamin C and fiber, supporting your weight management goals.
Berries: Indulge in the natural sweetness and antioxidant benefits of strawberries, blueberries, raspberries, and blackberries, which are low in calories and high in nutritional value.
Cucumbers: Satisfy your snack cravings with hydrating cucumbers, packed with water content and incredibly low in calories. They are a versatile addition to salads and sandwiches.
Herbal Teas: Sip on calorie-free herbal teas, such as chamomile, peppermint, and green tea, for a soothing and refreshing beverage that contributes to your weight loss journey.
Tips for Successful Weight Loss and Maintenance:
Portion Control: While zero-calorie foods can support weight loss, maintain a balanced diet by practicing portion control and listening to your body's signals of hunger and fullness.
Balanced Nutrition: Aim for a well-rounded intake of nutrients by incorporating a diverse range of foods from different food groups.
Regular Exercise: Combine healthy eating habits with regular physical activity, such as cardiovascular exercises, strength training, or activities that bring you joy and keep you active.
Mindful Eating: Cultivate mindful eating habits by paying attention to your food choices and savoring each bite. Minimize distractions during meals to better connect with your body's needs.
Seek Professional Guidance: Take advantage of the expertise of healthcare professionals, including doctors and dieticians, who can provide personalized guidance tailored to your unique needs and health conditions.
Conclusion: Harness the potential of zero-calorie foods to support your weight loss and weight maintenance goals. By incorporating these nutrient-dense options into your diet, you can experience increased satiety, optimal hydration, and a reduced overall calorie intake. Remember to consult our healthcare professionals, including doctors and dieticians, who can provide tailored guidance to ensure a balanced approach to weight management that aligns with your individual needs. Striking the perfect balance between nutrition, exercise, and professional assistance will empower you to achieve a healthier and more balanced lifestyle.